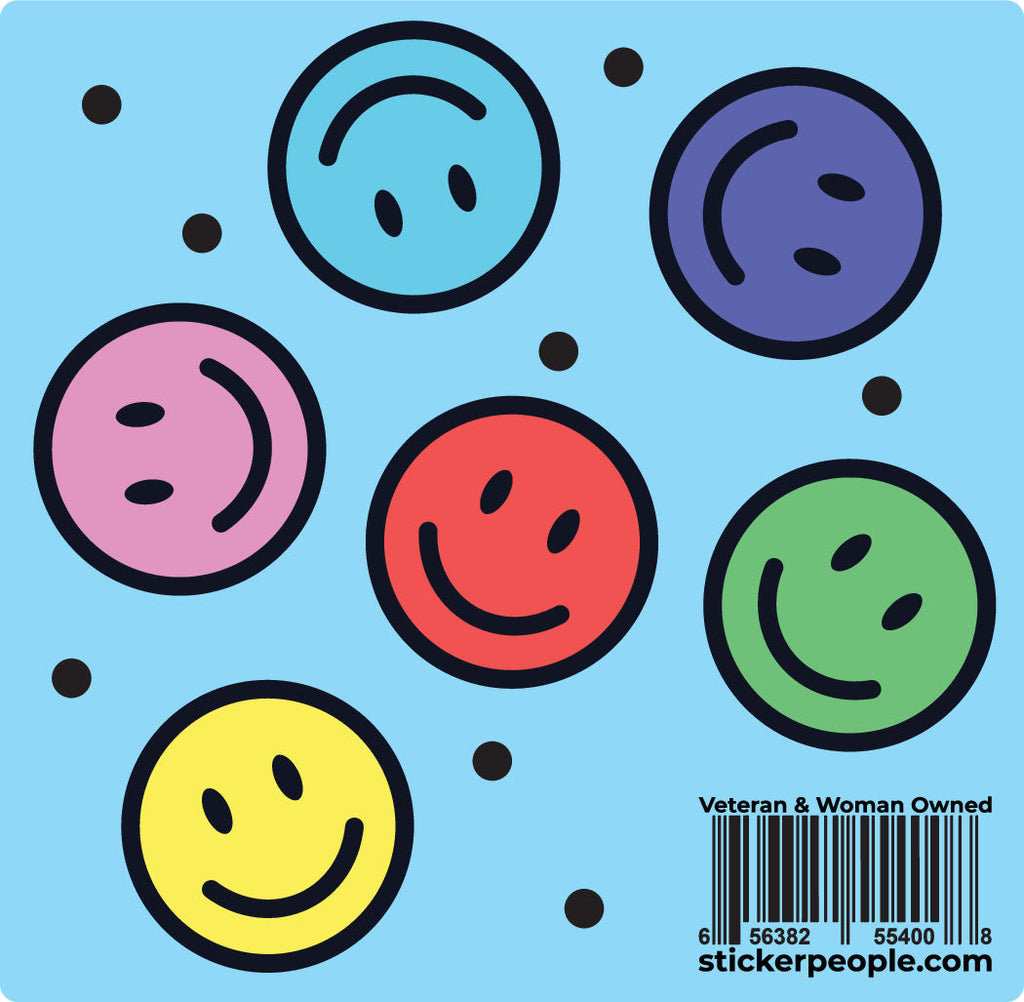 Smiley Faces Sheet X6
Six smiley faces on one sheet, each smiley face is removable and is its own sticker.
Super high-quality sticker.
6 mils of super thick vinyl.
with an additional 2.5 mils of clear lamination.
Great scratch, weather, and water resistance.
Tear away UPC already attached.
If it is previewed as grey this area will be white.
Veteran owned.
Woman-owned.
Made in the USA.
Printed in Montana with material from the State of Georgia.